100% No-Risk Money Back Guarantee
Love Noobru™ or get your money back, simple.
Easy Shipping & Returns
We want you to love the process as much as the product!
Superior Ingredients
Double-Lab Tested For Quality
CAREFULLY SOURCED INGREDIENTS
We rigorously selected the 11 active ingredients in Noobru™, and worked with medical doctors to fine-tune the optimal doses to create most effective yet delicious-tasting formula we're proud of — a synergistic blend far more potent than the sum of its individual parts.
11 Clinically Studied Ingredients To Help You With:
HOW IT WORKS
MIX
Mix Noobru with 500ml / 17 oz of ice water. (Adjust the amount of water to taste.)
SHAKE + DRINK
Give it a shake before you drink. "Shaken, Not Stirred" is indeed best.
ACHIEVE
Let the brain-boosting ingredients do their thing - whilst you conquer yours!
Customer Reviews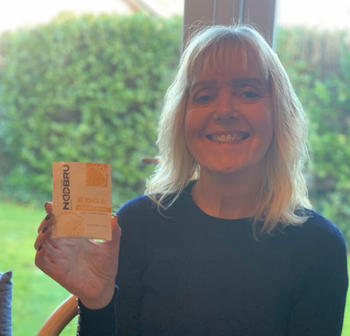 25/02/2020
Skeptical at first ... I'm a believer now though
I was skeptical when my daughter introduced me to Noobru - but she said it would help with my memory as I've been forgetting things lately. I've now had 4 great days in a row - less "umms" - I just know what I want to say, and say it. x
Deb E.
United Kingdom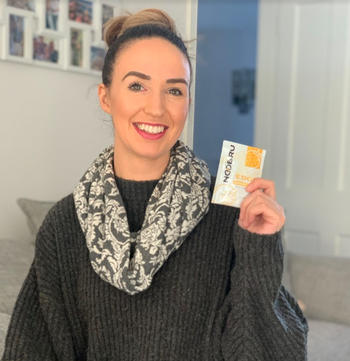 25/02/2020
It's definitely working!
My husband loved the taste and he hasn't stopped talking about a new business idea - it's definitely working! I want to try it now!
Ella A.
United Kingdom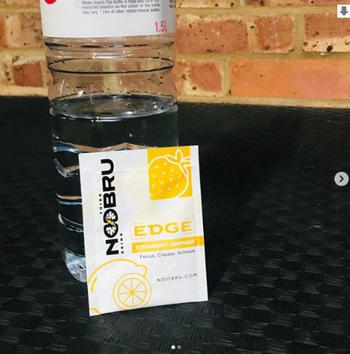 25/02/2020
Felt more focused than normal .. and no crash!
Great workout today, I had taken this supplement earlier in the day to help with focus while on the laptop, I then trained without any pre workout and I still felt more focused than normal, best part i've had no crash as I do when taking products with caffeine in! Thanks Noobru!
Andy H.
United Kingdom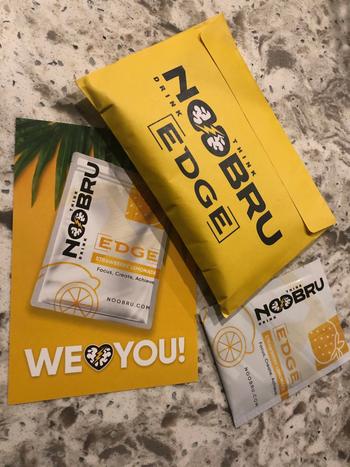 21/02/2020
It tastes AMAZING and WORKS
I'm a first time user of a nootropic and when I saw a drink version I had to try it! I definitely notice the effects.. especially in the gym! Been super focused. It's a part of my morning ritual at the office now ;)
Bahram Q.
Canada
16/03/2020
Excellent
Absolutely love this stuff. Love the flavour as well
Dean W.
United Kingdom
06/03/2020
excellence
Really made a difference, remembering more and tastes great
PAUL C.
United Kingdom
02/03/2020
Sample test
very good experience.
Damien N.
Ireland
02/03/2020
NooBru works
after trying NooBru I have felt more energetic especially during the morning times.I have found nooobru to be beneficial during gym time.
Tracy P.
United Kingdom
18/02/2020
AMAZING
Best tasting nootropic drink i've ever had. Great for on the go in the morning to get me back to 100% especially after nights where my entrepreneurial lifestyle doesn't allow for a proper sleep schedule.
William A.
Canada
18/02/2020
This stuff is incredible
I've been drinking Noobru everyday for a week now and I can see significant improvements in my memory and my ability to focus and get stuff done! I know I am going to be a lifelong supporter of this amazing company!
Justin K.
United States
12/02/2020
LOVE IT
This is great! It works really well. I'm loving it. Combined with an espresso can be quite strong so not so sure. But taken alone is lovely. Taste is alright.
Danik
France
13/01/2020
No more shiny object syndrome!
The first day I took it I found I could work for hours on a project without my brain drifting off (shiny object syndrome!) I have also noticed that i say "um" less as words come to me more freely. Oh! I also haven't forgotten why I walked into a room yet ... it was a daily occurrence before! That's one less thing for my husband to tease me about! I'll definitely be re-ordering!
Elaine H.
United States
Make an impact with every purchase.
When you shop with Noobru™ for yourself, friends or family, we make a donation on your behalf to Project Healthy Children - Every purchase you make will nourish a child for a whole year (or more)!
Learn More
How It Works
You Shop
Buy one of our brain and performance boosting products!
We Donate
Your purchase directly nourishes meals - Tackling the 2 Billion person mal-nutrition problem.
Lives Change
Unburdened with malnutriton, the people we help live happier lives.
Frequently Asked Questions
"I really liked it! So refreshing. Hubby likes it too, says it isn't too sweet which he likes!"

Marie S
"My husband loved the taste and he hasn't stopped talking about a new business idea - It's definitely working! I want to try it now!"

Ella A
"Noobru increased my productivity by increasing my energy levels and helping me focus."

Jack B.