Noobru Advantage
What if every day could be you at your best? Sharp focus, clear thinking, a quick mind and a happy, relaxed alertness that's ready to take on your day? That's what we wanted, so that's why we created Noobru™, to give the brain everything it needs to unlock its peak performance.
YES! I NEED THIS
4.6 out of 5 star reviews
Noobru™ has been making waves internationally since its launch in early 2020:
11 Great Reasons To
Choose Noobru™ Advantage
We rigorously selected the 11 active ingredients in Noobru™, and worked with medical doctors to fine-tune the optimal doses to create the most effective yet delicious-tasting formula we're proud of—a synergistic blend far more potent than the sum of its individual parts.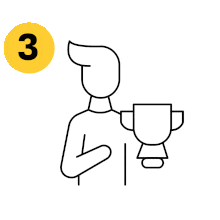 Noobru delivers
Quick Postage

No Need To Sign

Plastic-Free
Packaging

Hassle-Free
Returns
How Much Advantage Do You Want Over Your Competition?

"After trying NooBru I have felt more energetic especially during the morning times. I have found nooobru to be beneficial during gym time."
Tracy P★★★★
Ingredients
INGREDIENTS
PER SERVING
% NRV*
Customer Reviews
Write a Review
Ask a Question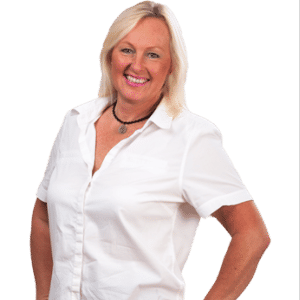 NP
29/11/2022
Nikki p.

Spain
Great product
Tastes good gave me more energy and helped with brain fog
27/11/2022
Mary A.

United States
Nubroo is roo new.
It tastes good but haven't had it long enough for a big difference but my husband thinks it is helping abit.
25/11/2022
Janice T.

Australia
Noobru
I have improved my health and tinnitus since taking Noobru. I feel so much better than the last few years. At age 74 things were getting terrible but since taking Noobru the past 6 weeks I am feeling so much better. Thank you so much. Regards Janice Tukaki
23/11/2022
Deborah C.

Canada
Advantage
I don't know if it's just me but wow I have so much more energy after 2 days unbelievable! I'm very happy to have ordered this product
23/11/2022
Deborah C.

Canada
Lucid
I haven't slept through a whole night in a long time, I love it ❣️ Try it you'll see! Thanks
Our Mission:
To Fortify 1 Billion Meals by 2025
1 in 3 child deaths globally are caused by malnutrition. That's why we're working with Project Healthy Children, who work with millers to add critical nutrients to flour as it is milled. Lives are saved and children can grow up healthy and strong like they deserve. What part do Noobru™ users play in this? Every purchase of Noobru™ will fortify a child's meals for a year. That's a very tangible difference!
YES! I NEED THIS
With your help, so far we've fortified meals for malnourished children.